The SHE Effect – Sanitation, Health, Empowerment
The access to individual toilets is a major challenge everywhere in India. Only 28% of Indian families living in rural areas have access to washrooms in their homes or to suitable public toilets. The lack of appropriate infrastructure and open defecation lead to the propagation of sickness and pollutes nearby waters.
Women are the primary victims of the lack of sanitary infrastructure. It facilitates sexual harassment and creates a climate of insecurity. Women are sometimes forced to walk 3 km to get out of sight. It also favors school dropout among young women—especially during menstruation, as they often don't have access to proper toilets inside the school.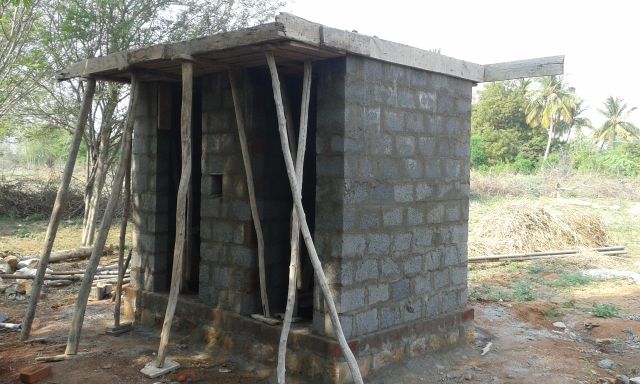 This project is part of the governmental program Swacch Bharat, which provides NGOs financial support to build individual toilets in remote rural areas. This support allows NGOs to focus on promoting better hygiene practices and toilet maintenance training.
In partnership with the NGOs SEVAI and GRAMIUM, Casa Foundation has undertaken the construction of more than 500 toilets, under Swachh Bharat scheme, for families living below the poverty line in rural areas of Tamil Nadu. Some people above the poverty line can also benefit from it: Dalit caste (untouchables) or tribal peoples, small agricultural producers or landless farmers, persons with disabilities and single-parent households.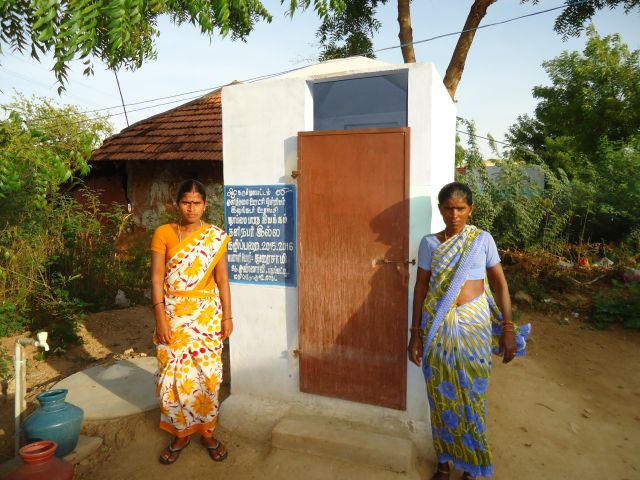 Based on its experience and an analysis of the various toilet construction projects in the area, SEVAI and GRAMIUM have decided to build so-called "double-pit" toilets. These toilets are easy to use and maintain and do not require connection to a water drainage system, which would be difficult to install in rural areas.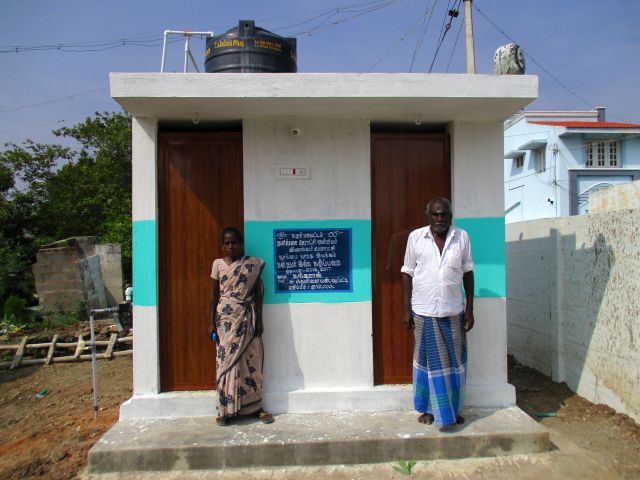 We are basing our program on a participatory approach. Women are playing an important role here: not only do they actively participate in the construction phase of the toilets; they also serve as ambassadors within families to raise awareness about hygiene practices.
You too can participate in this noble project by donating a sum
Participate in the Swachh Bharat movement. Sponsor a toilet for a poor family in the rural area.
Rs.5,000 per toilet
Toilet construction, health and sanitary training