Kalam Award for Knowledge Connectivity
On September 25, 2017, the organization South Zone Board of Continuing Education (OZONE) honored Casa Foundation's work for education in South India by rewarding us the Community Outreach KALAM Award, which recognizes the work of NGOs working for schooling of disadvantaged populations in Andrapradesh, Kerala, Tamilnadu-Pondicherry and Karnataka.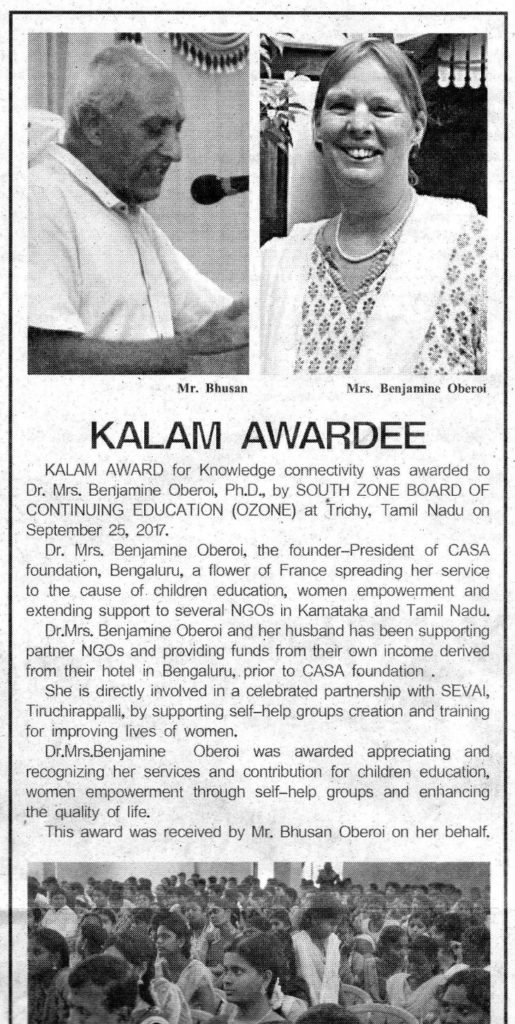 eMERG Outstanding Woman Achiever Award 2016
eMERG, in an Engineering Manufacturer Entrepreneurs Resource Group, is the brainchild of a group of enterprising business women. As a Not for Profit organization, eMERG works to provide women a platform to showcase and develop their business and talents.
In the year 2016, Dr. Benjamine Oberoi was honored with the  prestigious Outstanding Woman Achiever Award by eMERG in recognition to for her services to the society.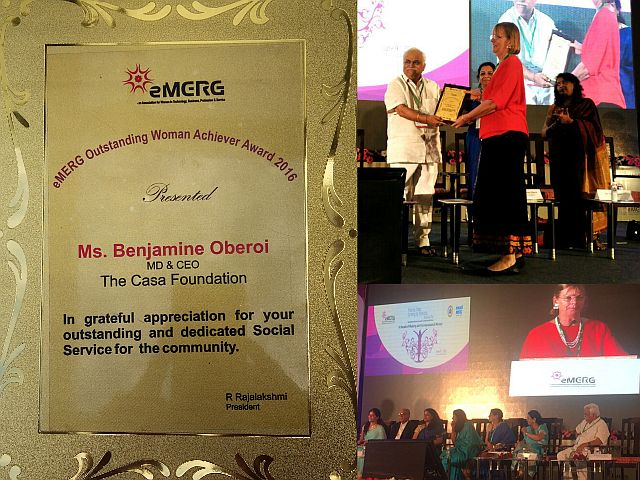 French Honour of Officer of the National Order of Merit
On 3rd of February, 2016 Mr. H E François Richier, Ambassador of France to India, bestowed Benjamine Oberoi with the award — the French Honour of Officer of the National Order of Merit in recognition of the work she has been for the past 35 years. The intimate ceremony, held at the Bangalore French Consulate in the presence of her friends and family was a grateful acknowledgement of her work that has spanned decades.
Read full report Here