Raja Foundation's Women's Awards 2018
Raja Foundation's Women's Awards has recognized organizations in France and around the world for actions that have a concrete and lasting impact for the benefit of women. The Raja Danièle-Marcovici Foundation encourages their empowerment and the improvement of their living conditions. It supports projects in the fight against violence and the defense of women's rights, education and social action, training and professional integration, protection of the environment and the fight against climate change.
OFI/CFI has been supporting various projects for the empowerment and economic empowerment of rural women in Tamil Nadu for more than 15 years.
Benjamine Oberoi, OFI/CFI Vice President with their local partner SEVAI has the created more than 15,000 Self-Help Groups. 150,000 households were able to overcome the poverty line.
"This Award was given to the Objectif France-Inde for its projects to support marginalized women towards the end of poverty by setting up a Self-Help Groups (groups of mutual aid). It was presented by Benedicte Jeannerod, Director of the Paris office of Human Rights Watch"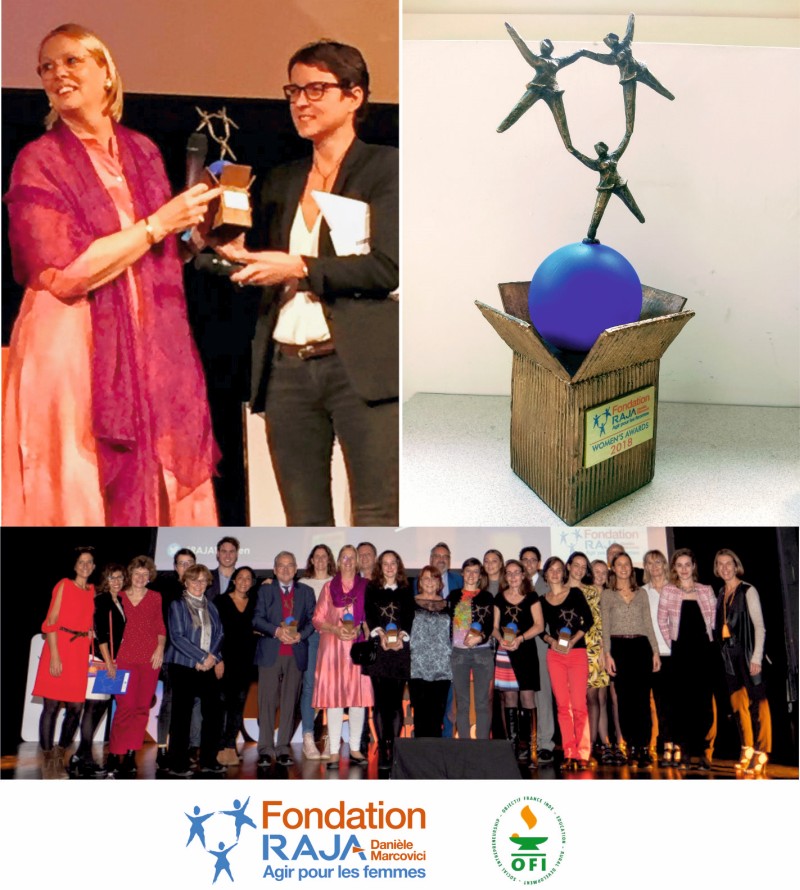 Kalam Award for Knowledge Connectivity
On September 25, 2017, the organization South Zone Board of Continuing Education (OZONE) honored Casa Foundation's work for education in South India by rewarding us the Community Outreach KALAM Award, which recognizes the work of NGOs working for schooling of disadvantaged populations in Andrapradesh, Kerala, Tamilnadu-Pondicherry and Karnataka.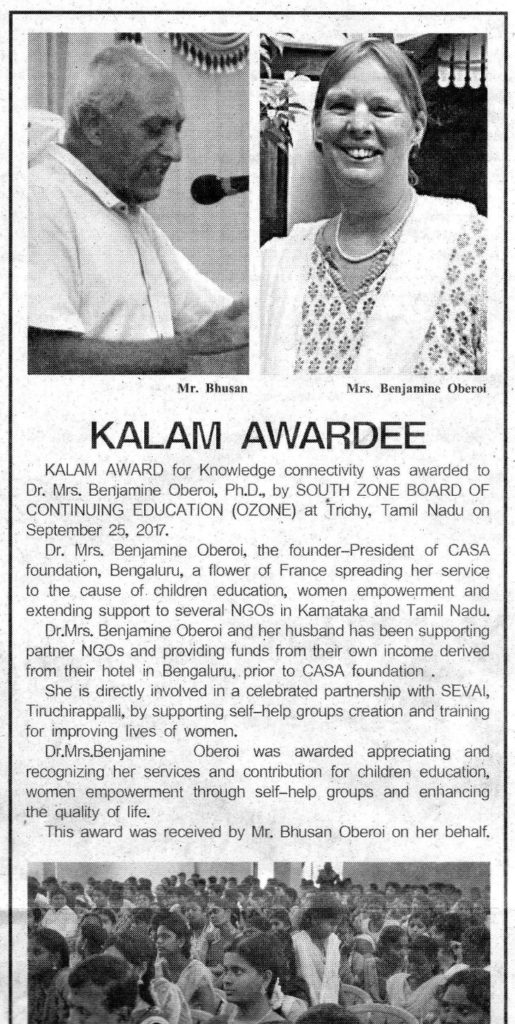 eMERG Outstanding Woman Achiever Award 2016
eMERG, in an Engineering Manufacturer Entrepreneurs Resource Group, is the brainchild of a group of enterprising business women. As a Not for Profit organization, eMERG works to provide women a platform to showcase and develop their business and talents.
In the year 2016, Dr. Benjamine Oberoi was honored with the  prestigious Outstanding Woman Achiever Award by eMERG in recognition to for her services to the society.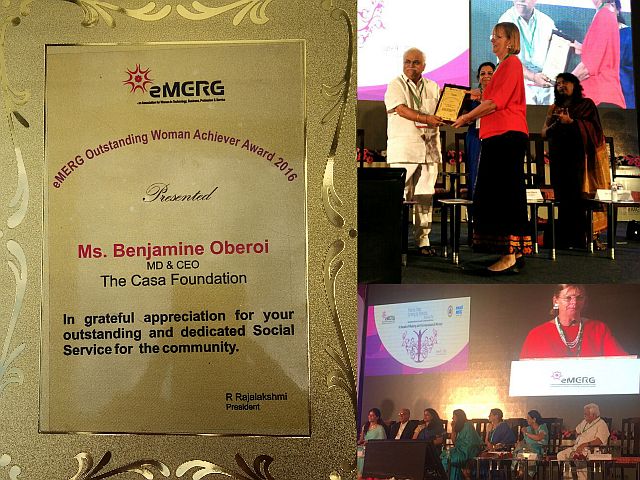 French Honour of Officer of the National Order of Merit
On 3rd of February, 2016 Mr. H E François Richier, Ambassador of France to India, bestowed Benjamine Oberoi with the award — the French Honour of Officer of the National Order of Merit in recognition of the work she has been for the past 35 years. The intimate ceremony, held at the Bangalore French Consulate in the presence of her friends and family was a grateful acknowledgement of her work that has spanned decades.
Read full report Here