From Solidarity to Autonomy
The project "From Solidarity to Autonomy" is implemented in the coastal area of Karaikal, in Tamil Nadu (around 100km south from Pondicherry). This rural area is strongly dependent on agriculture and suffers drastically from severe droughts or cyclones that have a devastating impact on the agriculture activities. In 2004, a tsunami hit the coast and several NGO went to work there after this tragedy. However, a couple of years later, almost all of them have left and the area is very isolated again.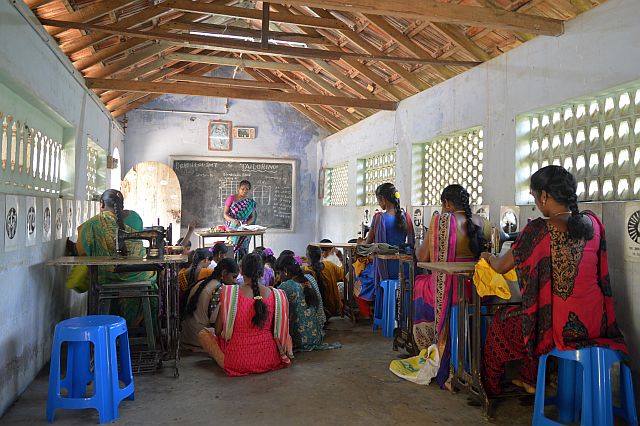 Our local partner, SEVAI (Society of Education Village Action and Improvement) is one of the only NGO working in this area and is the one implementing the project. The NGO is specialized in women empowerment as it also runs several programs for women around Trichy area (see "Resourceful Women" page). SEVAI is recognized by the government for the quality of its work and benefits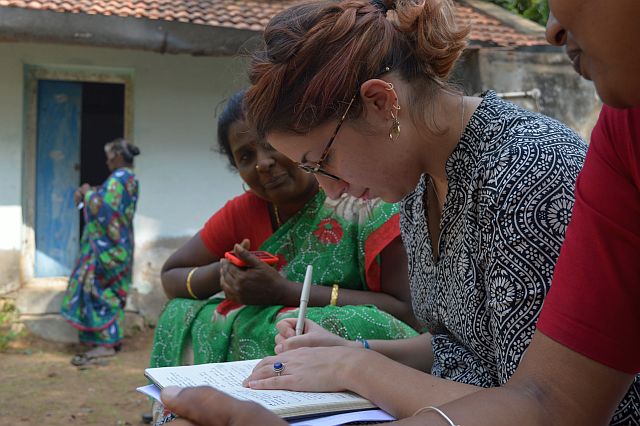 You too can participate in this noble project by donating a sum
The local community already helps us with 50% of the maintenance cost. Your contribution will certainly make a difference.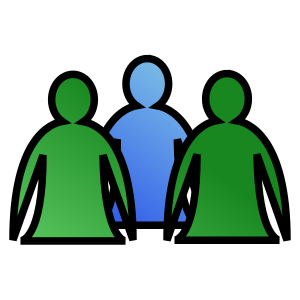 Rs.5000 for creation of SHG per year
Will cover the creation and training for 15 members SHG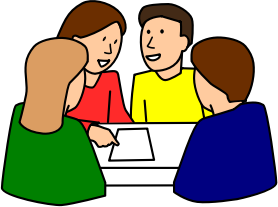 Rs.50000 for 1 training for 1 batch
Will cover the cost of professional training for 25 members
The project aims to provide trainings to the women to give them the necessary tools to increase their income and their autonomy. According to their skills and personal desire, they can join two different kinds of program:
Join a vocational training: Women can follow vocational trainings in 3 different fields: nursing, sewing and computer science. These trainings were selected from a labor market analysis in the intervention area, where opportunities exist in these specific fields. This year 126 students were trained.
Join a Self-Help Group: Women are gathered in group of 12 to 20 members by affinity and on a voluntary basis. Then, they follow basic skills trainings as well as self-development trainings (literacy classes, hygiene, etc.) to be able to get micro-credits from the government and to start a micro-activity. (see "Resourceful Women" page for more details on this program). This year 102 SHGs have been created.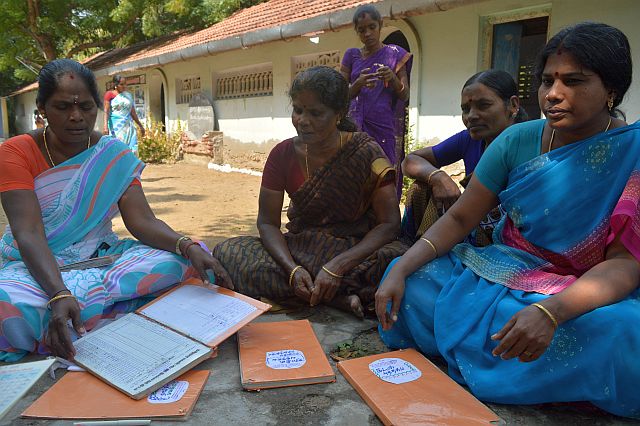 SEVAI takes care of the selection and follow-up of the women on the long run which ensures the success of this program. We need financial support from external funders to dispense the training and to enable a proper follow-up.